A DARK GRAVE
After the death of his father, Gavin has focused on only one thing: he must support his mother and his little brother. But how can he succeed in a world where the natural enemy and the resources are in short supply? Gavin decides to sail secretly to the mysterious island in the sea where game should be wild in abundance – but also is a host to deadly secrets. As he leaves, he has no idea that this journey will take him into a dark grave. (Translated from the German blurb.)
Available from:
*At this time A DARK GRAVE is only available through Amazon.  However, in the coming months I'm hoping to release it on other platforms.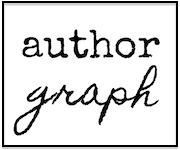 German version:
Nach dem Tod seines Vaters zählt in Gavins Leben nur eines: Er muss seine Mutter und seinen kleinen Bruder ernähren. Doch wie soll das in einer Welt gelingen, in der die Natur feindlich und die Ressourcen knapp geworden sind? Gavin beschließt, heimlich auf jene rätselhafte Insel im Meer zu segeln, wo es Wild im Überfluss geben soll – aber auch todbringende Geheimnisse. Als er aufbricht, ahnt er nicht, dass ihn diese Reise in ein dunkles Grab führen wird … Wie es nach »Ein dunkles Grab« weitergeht, erfährst du im Roman »Renegade. Tiefenrausch«, erschienen bei ivi. (© ivi Verlag Piper)
Available as a free e-book from the following places**:
**I'll list more retailers as they become known to me.