>
"Waiting On Wednesday" is a weekly event, hosted by Jill from Breaking the Spine, that spotlights upcoming releases that we're eagerly anticipating.
My selection for this week's pre-publication "can't-wait-to-read" selection is:
THE DOWNSIDE OF BEING CHARLIE by Jenny Torres Sanchez (Running Press)
Charlie is handed a crappy senior year. Despite losing thirty pounds over the summer, he still gets called "Chunks" Grisner. What's worse, he has to share a locker with the biggest Lord of the Rings freak his school has ever seen. He also can't figure out whether Charlotte VanderKleaton, the beautiful strawberry lip-glossed new girl, likes him the way he likes her. Oh, and then there's his mom. She's disappeared—again—and his dad won't talk about it.

Somewhere between the madness, Charlie can at least find comfort in his one and only talent that just might get him out of this life-sucking place. But will he be able to hold his head above water in the meantime?
---
A happy book birthday to the following Apocalypsie and her fab book:
GILT by Katy Longshore (Viking)
In case you didn't see my WoW last week, here's the book cover and back cover copy.
In the court of King Henry VIII, nothing is free–
and love comes at the highest price of all.


When Kitty Tylney's best friend, Catherine Howard, worms her way into King Henry VIII's heart and brings Kitty to court, she's thrust into a world filled with fabulous gowns, sparkling jewels, and elegant parties. No longer stuck in Cat's shadow, Kitty's now caught between two men–the object of her affection and the object of her desire. But court is also full of secrets, lies, and sordid affairs, and as Kitty witnesses Cat's meteoric rise and fall as queen, she must figure out how to keep being a good friend when the price of telling the truth could literally be her head.
BUY THE BOOK:
IndieBound | Amazon | Barnes & Noble | Books-A-Million


BUY THE eBOOK:
Amazon | Barnes & Noble
---
I'm a voracious reader. Always have been. As a teenager, my parents ended up having to hide my books so I would get my chores done because I would spend every chance I got reading. It didn't really change when I had a family, except no one had to hide my books so I'd get my chores done. 😛
However, things changed when I started writing. It started off slow, like catching more errors than I did previously, to finally getting to the point that I books I'd previously read and loved, i couldn't read any more because I couldn't just read for entertainment anymore. I'd see every error. Every plot hole. Every missing comma. So, now, I find it very hard to find books that are so good that I'm able to turn off my internal editor. Which, has of course, really brought down the amount of reading I do.
I've even started picking those things out in movies and television shows. It's a bit depressing actually. LOL.
And now I'm finding I need to read certain books for certain reasons, but what I really want to do is chuck my e-reader out the window and gouge my eyes out. ; ) Now, that's not to say there aren't a lot of FANTASTIC reads out there. In fact, I have a TBR pile of books that I can't wait to read that take up an entire bookcase. However, I do feel a bit like a book snob and I'm not sure I like the feeling.
So my question is, do you have the same problem? Are there certain books, that you just can't read because of your internal editor? Have you figured out how to shut it off?
---
>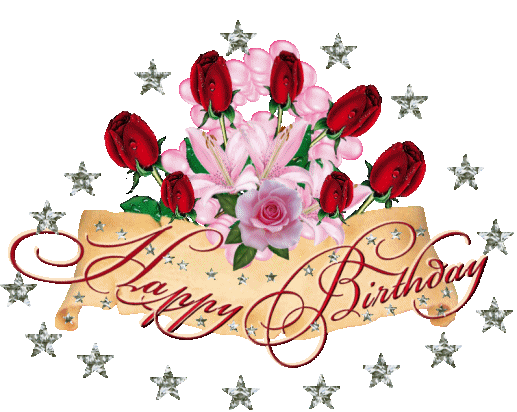 It's my BIRTHDAY! I love celebrating almost every occassion, especially my birthday. I don't know why. I guess normal girls stop celebrating birthdays after a certain point, but I always get excited about mine. 🙂 But, no, I won't tell you how old I am. 🙂
So, onto the giveaway part of this blogpost. Because I love to giveaway things and I love celebrating my birthday, I'm going to giveaway an ARC of ARISE by Tara Hudson. I love this series and I was so excited to be able to get an ARC from RT. And now I'm passing it along. It was awesome, I'm sure you'll love it.
As you probably know ARISE is the stunning sequel to HEREAFTER.
Here's the back cover copy:
New Orleans

Saint Louis

Number One Cemetery

A night there can change a life . . . or a death.

Increasingly worried that dark spirits will carry out their threats and hurt the people she cares for most, Amelia is ready to try anything to protect them. And for his own very different reasons, Joshua has come to this cemetery at midnight to join her in a powerful ritual. Both know that once Amelia steps inside the Voodoo circle and the beautiful girl from the Conjure Café begins the ceremony, everything will change.
Tara Hudson's enthralling sequel to Hereafter escalates the danger and excitement, bringing a new dimension to her already mesmerizing story of a haunted love.
And a trailer!
What do you have to do to win?
Just fill out the rafflecopter widget below. It's that easy. Unfortunately I'm going to have to make this US only. Sorry International people, but I promise to do more international contests soon.
---
>Wow, you all are awesome. Thank you so much to everyone who entered my contest. There was WAY more than I expected. I honestly only expected a handful and ended up with almost 200 entries, so thank you!
And thank you for sharing the memories with me. Some made me laugh, some made me go, Aww! And some made me cry. And let me just say that I'm so glad that I used random.org to choose a winner because if I was going on best memory, I wouldn't have been able to pick!
Okay, so no further delaying. The winner of the ARC of RENEGADE is:
(Drumroll please)
Jaime S
Congratulations, Jaime! I'll be sending you an email soon with details.
For everyone else, thank you so much for entering! Please send me an email to j(DOT)souders(AT)jasouders(DOT)com with your mailing address so I can send you those signed bookplates.
Also, Friday is my birthday and I'm going to be doing another giveaway, so make sure to come back then.
---