Pitch Wars
It's time for Pitch Wars again! Whoot! And, this year,  I'm so, so, so very excited to announce that I'm going to be a mentor this year!
I'm assuming that if you've happened upon this post you know what Pitch Wars is, but if you don't, click here. (Go ahead and click it, it won't bite. Promise. :P)
Okay, now that you've done that, let's get down to business, shall we?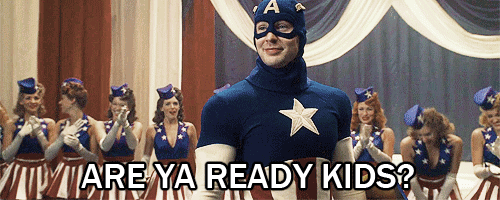 First things first! This IS my first year mentoring in Pitch Wars, BUT I have awesome creds. I actually mentored the fabulous Brenda Drake (the lovely author who has put this together every year) to her agent and book deal! I'd say that makes me pretty awesome, right?
Now…a little about me as told in 3rd person:
J.A. Souders was born in the heartland, smack dab in the middle of Packer country less than a mile from the famed Lambeau field to a pair of Cheesehead Trekkies. Despite her parents nightly efforts to brainwash her with every episode of Star Trek ever created (Original Series, The Next Generation), J.A. escaped into the fantastic world of books and her own imagination. When she started showing too much interest in becoming the next Nancy Drew, her parents took the only obvious course of action—they moved to Florida.

Now a Southern Girl without an accent, J.A. reveled in her "nerd" status in high school, and read every one of the classics her teachers heaped on her. She owes her love of dark fiction to the fabulous classical writings of William Shakespeare, Charles Dickens, H.G Wells, Aldous Huxley, George Orwell, and to the more modern writers, Christopher Pike and Dean Koontz. While technically a good student, J.A. annoyed all her teachers (except her English teacher) by using class time to write stories about aliens, witches, and vampires.

Determined to be a disappointment to her parents, J.A.'s favorite show of all time was (and still is) SeaQuest, which began her lifelong dream of living in an underwater city. After failing to grow gills in high school, J.A. decided a more practical way to achieve her underwater dreams was to study Marine Biology and join the Navy.

Turns out, the Navy doesn't have a secret entrance to Atlantis, but J.A. did get to live on a boat as large as a city for a while, and travel to the Middle East, Germany, and Italy. She waved "hi" to other countries as the ship traveled past them, and promised to come back for a visit someday.

After being medically retired, she returned home to Florida where she still lives today with her husband and two children. Her days are spent chasing the monsters in her head out onto the pages of her novels, filling her children's heads with the awesome nonsense of the Science Fiction/Fantasy world, and battling the real-life laundry-monster.

J.A. has an unhealthy obsession with ghost stories and loves visiting St. Augustine and Savannah just to listen to them. Someday she'll make good on the promises she made while in the Navy to visit Ireland, Scotland, and England for even more ghost stories. Besides writing—and reading—J.A. enjoys traveling. She may or may not have planned out every detail—including maps, brochures, and timelines—of every place she's going to visit, depending on if you think that's crazy or not.

Despite being a card-carrying nerd, who still loves video games, Science Fiction movies, manga and anime, J.A. also loves swimming, SCUBA diving, and boating, and has fired some seriously badass guns in the name of research.
I'm also the author of the Elysium Chronicles a YA science fiction thriller set in an underwater Utopian society that includes a badass heroine, brainwashing, and a forbidden romance. And my debut NA will be published soon.  My social media links are on the bottom of the page if you want to find me on Twitter, Facebook, Instagram, or other places.
And now onto the good stuff (i.e. what I'm looking for):I'm mentoring both the YA and NA categories this year, and I pretty much love every genre in both categories, although I do tend to lean more toward dark and quirky speculative fiction.  If your book's a bit "risky,"  or "edgy" you get bonus points.  I don't mind swearing, sex, or violence (as long as there's a reason for it. If you just threw in some violence to make it edgy, that's probably not going to work for me). I love diversity, so give me all you've got. My only exception to all that would be that I'm not a fan of hardcore horror (If you have something like Anna Dressed in Blood, though, bring it!) and YA Dystopian (I love it, but it is very dead right now.)
A few of my favorite published authors are Sophie Jordan, Rachel Vincent, Kendare Blake, Gretchen McNeil, Lisa Desrochers, and Marissa Meyer. And my favorite "claim to fame" is that a CP of mine has compared me to Tim Burton. 🙂 Hopefully, that should give you a good indicator of my taste in books.
I know my list of wants is pretty open (that's intentional as I don't want to limit what I see–you just never know what's going to grab you until you read it), so if you have questions, I'm very open to answering them. Just leave them below. I will not, however, answer specific questions about whether or not I'd be interested in YOUR specific book. It's not fair. Sorry.
A word of warning, I'm tough on my mentees. To steal a line from my friend, Sarah Nicolas, "If you want a mentor who is going to take on your project, tweak a few sentences and tell you it's perfect, I'm not the girl for you!"
But, I promise you, if you work your ass off, I'll work twice as hard.
So…good luck and happy hunting!
P.S. Don't forget to check out all the other mentors.
Mister Linky's Magical Widgets — Auto-Linky widget will appear right here!This preview will disappear when the widget is displayed on your site.If this widget does not appear, click here to display it.
Speak up:
9 comments