Renegade
NOW AVAILABLE!!!
SUMMARY:
"MY LIFE IS JUST ABOUT PERFECT."
Since the age of three, sixteen-year-old Evelyn Winters has been trained to be Daughter of the People in the underwater utopia known as Elysium. Selected from hundreds of children for her ideal genes, all her life she's thought that everything was perfect; her world. Her people. The Law.
But when Gavin Hunter, a Surface Dweller, accidentally stumbles into their secluded little world, she's forced to come to a startling realization: everything she knows is a lie. Her memories have been altered. Her mind and body aren't under her own control. And the person she knows as Mother is a monster.
Together with Gavin she plans her escape, only to learn that her own mind is a ticking time bomb… and Mother has one last secret that will destroy them all.
What people are saying:
"Grim, vicious, riveting. RENEGADE is a haunting, unforgettable debut." –ANN AGUIRRE, National best-selling author.
"RENEGADE is a dark tale of deceit, with twists that will keep you turning the pages, and an ending that will have you on the edge of your seat." –LISA DESROCHERS, Author of Personal Demons.
"Deliciously creepy and filled with psychological twists, Renegade kept me on the edge of my seat until the very last page."—KRISTEN SIMMONS, Author of Article 5.
Information:
Hardcover, 368 pages
Surfaces November 13th 2012 by Tor Teen/Macmillan
ISBN-13: 978-0765332455
Get your copy at any of these fine retailers*
IndieBound
Barnes And Noble
Book Depository
Books-A-Million
Powell's
Amazon
If you want a signed copy, but can't make it to a signing, you can contact my local indie bookshop, MUSE bookshop.
Or if you have an e-version, I'm on kindlegraph.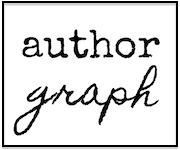 * These are the retailers I'm aware of at this time. I'll add more as they become available to me.
PLAY LIST
Theme song: Keep Moving by Avril Lavigne
1. Breathless by The Corrs
2. Precious Illusions by Alanis Morrisette
3.Sacrifice by Creed
4.Hanging by a Moment by Lifehouse
5.No More Sorrow By Linkin Park
6.Perfect Crimes By Rise of Defiance
7.Brick by Boring Brick by Paramore